Research conducted investigated the individual characteristics of adults who are bullied in the workplace. The cost to individuals and organisations was considered within the increase trend of work presenteeism.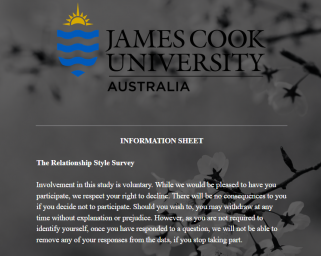 Study of Romantic Relationships!
I am conducting a study about romantic relationships! This time I am looking for people of all ages, backgrounds, sexual orientations, and relationship status. Individuals not currently in a relationship are also invited to participate. Responses are confidential and I am not able to identify participants in any way. Here is the link along with more information about the study.